UnMonday: Ursula Nordstrom's patented brand of tough love for tired writers
Ursula's relationship with children's book author Meindert DeJong wasn't always comfortable. Good editors and wise writers understand it's what turns a good book into a GREAT book, as was the case between UN and "Mick."
Their relationship, however, reveals the real emotional investment editors make in their writers. Equal parts champion and critic, Ursula pushed DeJong (and all of her authors and illustrators) to create his very best work, believing that is what young readers deserved from those in the business of making books for them.
Nowhere is this more evident than with the development of The House of Sixty Fathers, by DeJong, which went through multiple drafts.
When UN believed that DeJong could do better, she told him so and accepted no less. It couldn't have been easy for the struggling writer to hear as he eked out a living as a janitor.
Understanding Mick's frustration, but unwavering in her belief in his talent, Harper's venerable editor encouraged DeJong with her patented brand of passion and polite persistence:
It will be good to see you in October and talk over your doubts and qualms with you and maybe shout and swear at you…I know you can do something which is even better than anything you have ever done if you don't get discouraged and stay the hell with it. I admit it's a bad time for you in your writing life, but it won't last forever…And if it is any help, remember that I'm here in New York convinced of that…
So much hard work by the book's author and editor paid off in spades.
With illustrations by Sendak, the book went on to win the Josette Frank Award (then named the Children's Book Award of the Child Study Association) in 1956. In 1957 it was a Newbery Honor Book, received the Hans Christian Andersen Award, and was named an ALA Notable Children's Book.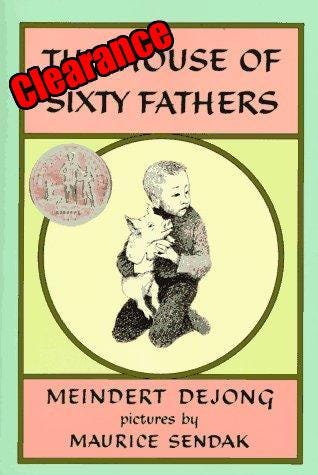 What makes writing scary is that it's all about trust. Trusting oneself to create something good; trusting an editor to say when it's not quite good enough; trusting the reader with what you both believe is a very good book.